Share working place in Indore.
Karyasthal is a solution for all your office space problems. It is one of the dedicated solutions to your workspace in Indore. We are in the market to facilitate the new generation's work culture, which is a coworking culture.
Karyasthal provides immaculate and comfortable offices to start-ups, businesses, freelancers, and everyone working hard to accomplish their dreams and goals. We at Karyasthal take away all your hassle of managing workspace, landlord concerns, rent, lease, and unhealthy terms of tenancy. You can focus on your empire and can leave the rest to us.
We strive to be an aid for your workspace so that you can work stress-free. Our team dedicatedly works to build an ambiance that can support your visions, your dreams, and your team.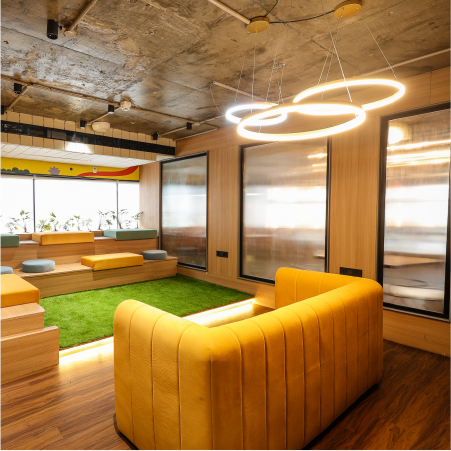 Why choose Karyasthal shared offices?
We serve you with all the amenities essential for the smooth and uninterrupted functioning of your business. Karyasthal admires inquisitive and dedicated individuals and entrepreneurs with big dreams. Henceforth, unlike the traditional office environment, we provide a free-spirited culture that fosters innovation!
Krayasthal serves you with a space where your employees will find a young skilled crowd, together with a network of inspiring professionals accompanied by freshly brewed coffee, of course!! We have flexible programs that allow you to use as less or as much space as you need and never bother about increasing or shrinking down your team size. We offer dynamic services, comprehensive enough to cater to big companies and affordable enough to embrace start-ups.
A Shared Office Space where all fellow workers can articulate & thrive under one roof, yet function independently.